How to Use Snapchat on PC
Snapchat has brought about a transformative shift in photo and video sharing, revolutionizing how we engage and communicate. Notable features such as fleeting messages and the requirement for redefined expression, alongside the incorporation of augmented reality filters, have propelled it to become a widely embraced platform by countless users across the globe. While Snapchat is primarily designed for mobile devices, there are ways to enjoy the app on your PC. This comprehensive guide will walk you through the steps of using Snapchat on your computer, providing valuable insights and practical tips to enhance your Snapchat experience.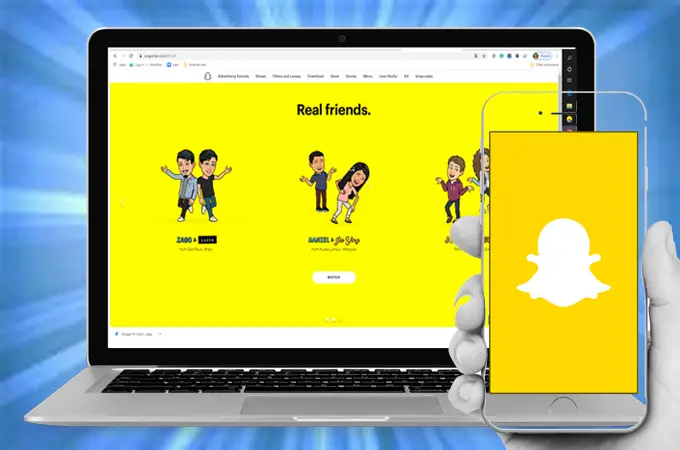 if you are getting trouble for How to Edit Snapchat Shortcuts, we explained that step by step on our website
A Comprehensive Guide to Using Snapchat on Pc.
Why Use Snapchat on PC?
Your Gateway to Snapchat on PC
To access Snapchat on a personal computer, we depend on emulators, which are ingenious software applications that emulate the capabilities of one operating system within another. Emulators serve as a bridge, enabling the unique utilization of Snapchat on a non-native platform such as a PC. They allow us to run mobile apps on a computer, effectively bridging the gap between the mobile and PC platforms. Two popular emulators for using Snapchat on PC are BlueStacks and NoxPlayer.
Using Snapchat with BlueStacks
BlueStacks stands as a dependable Android emulator that empowers you to operate Snapchat seamlessly on your personal computer, offering a means to experience the platform beyond its native mobile environment. To get started:
After installation, open Snapchat, log in with your credentials, and you're ready to start using Snapchat on your PC.
Snapchat on PC with NoxPlayer
NoxPlayer is another excellent emulator that allows you to access Snapchat on PC. Begin by downloading and installing NoxPlayer from the official website Upon completion of the installation process, initiate NoxPlayer and log in using your Google account credentials. Subsequently, access the Google Play Store within the NoxPlayer interface and conduct a search for "Snapchat." Proceed to install the application and launch it to authenticate with your Snapchat account. At this point, you are all set to relish the Snapchat experience on your personal computer by utilizing NoxPlayer.
Accessing Snapchat on PC via Chrome Extension
Another option for using Snapchat on PC is through a Chrome extension called "Snap Camera." To use Snap Camera, open Google Chrome on your computer and search for "Snap Camera Chrome Extension."Install the extension onto your Chrome browser and follow the setup instructions. Once installed, you can access Snapchat's filters and lenses through Snap Camera, enhancing your video calls and live streams on platforms like Zoom, Skype, and Twitch.
Managing Snapchat Memories on PC
Snapchat Memories is a functionality that enables you to store and revisit your snaps. While Memories is primarily designed for mobile use, you can also manage and access your Memories on PC. To achieve this, utilize BlueStacks or NoxPlayer on your PC to log into your Snapchat account. From there, you can view, edit, and delete your saved snaps, ensuring that your most cherished memories are safe and accessible across multiple devices.
Sending Snaps from PC – A Step-by-Step Guide
While Snapchat primarily focuses on capturing and sharing moments using a mobile device, you can also send snaps directly from your PC. To do this, open BlueStacks or NoxPlayer on your computer and launch Snapchat. Then, take a screenshot of the content you want to share using the emulator's screenshot function or a keyboard shortcut. After taking the screenshot, open the Snapchat app, select the desired recipient, and send the screenshot as a snap.
Viewing Stories and Discover Content on PC
Snapchat's Stories and Discover features are integral to the platform's content ecosystem. While these features are primarily designed for mobile devices, you can still access and view Stories and Discover content on your PC. Using BlueStacks or NoxPlayer, you can log in to your Snapchat account and browse through the Stories and Discover sections, staying updated with the latest content from your favorite creators and publishers.
Exploring Snapchat Filters and Lenses on PC
Among the captivating features of Snapchat is its diverse selection of filters and lenses, offering you the opportunity to artistically and delightfully enhance your photos and videos. While using Snapchat on PC, you can still access and apply filters and lenses to your snaps. By opening Snapchat through BlueStacks, NoxPlayer, or Snap Camera, you can experiment with different filters and lenses, enhancing your content with fun and engaging visual effects.
Snapchat Privacy and Security Measures
When using Snapchat on any platform, it's crucial to prioritize privacy and security. It is essential to obtain emulators and extensions exclusively from official sources to mitigate potential security hazards. Ensure to frequently update both your emulator and Snapchat application to leverage the latest security enhancements. Exercise caution when disclosing personal information and tailor your privacy settings according to your individual preferences. to control who can view your snaps and interact with you on Snapchat.
Top Tips for Using Snapchat on PC
Conclusion
Snapchat's vibrant and dynamic platform can be accessed and enjoyed on your PC with the help of emulators and extensions. Whether you prefer using BlueStacks, NoxPlayer, or Snap Camera, the possibilities for creative expression and connection are endless. Following the steps outlined in this guide and taking advantage of the tips, you can seamlessly integrate Snapchat into your PC experience, unlocking new methods to share and establish connections with your friends and followers. Embrace the world of Snapchat on PC and discover a new level of visual storytelling and social interaction.